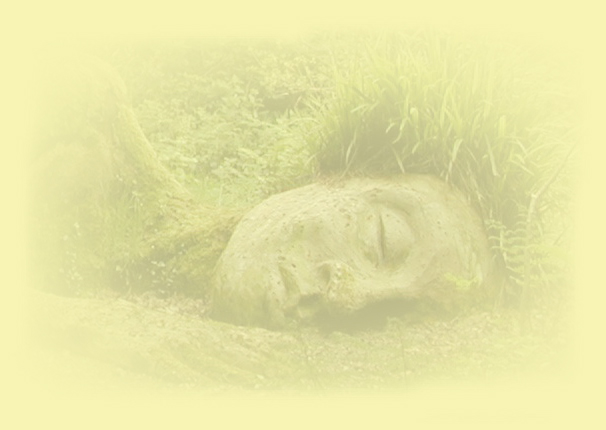 Tejas Web
Witch Camp

March 24-31, 2007
Schedule
Paths
Venue
Accommodations
Cost
Registration
Teachers
Our History
Updates
Home
TejasWeb.org
WitchCamp.org
Web Site by: Me!

For those not familiar with all the hill country has to offer, we have listed a few select tid-bits below. To read more, visit The Texas Hill Country Information Service

Birding
The Texas Hill Country is a bird watcher's paradise for both the number of species and the rare birds sighted here, in fact it is one of the best areas to see all four of these rare and endangered species in season: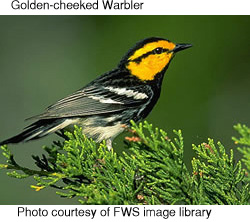 The Golden-cheeked Warbler
The Black-capped Vireo
The Green Kingfisher
The Zone-tailed Hawk

Visit World Nature Trails to see just what the Hill Country has to offer as a state recognized nature trail!

Stonehenge II
Some of you may wish to visit this very unusual structure built to replicate the original Stonehenge in England. On FM 1340 near Kerrville, between Hunt and Mo-Ranch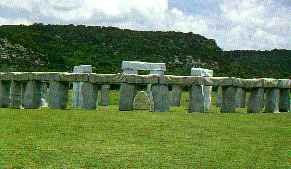 Enchanted Rock State Natural Area
The Rock is a huge, pink granite exfoliation dome, that rises 425 feet above ground, 1825 feet above sea level, and covers 640 acres. It is one of the largest batholiths (underground rock formation uncovered by erosion) in the United States.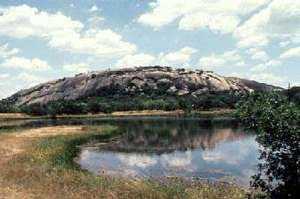 The Texas Hill Country has a pleasant climate year-round.


JAN
FEB
MAR
APR
MAY
JUN
JUL
AUG
SEP
OCT
NOV
DEC
Temperature
HIGHS

60

63

70

78

84

90

94

95

88

80

68

63

LOWS

32

36

41

51

59

66

68

67

62

52

40

34

Precipitation
1.86
2.16
1.93
2.95
4.00
2.86
2.10
1.92
4.27
3.12
1.63
1.95

Be prepared for change though, the old Texas adage "if you don't like the weather just wait a few minutes" is very true!