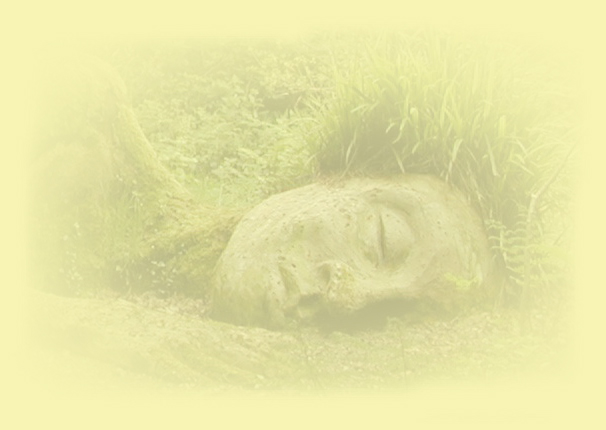 Tejas Web
Witch Camp

March 24-31, 2007
Schedule
Paths
Venue
Accommodations
Cost
Registration
Teachers
Our History
Updates
Home
TejasWeb.org
WitchCamp.org
Web Site by: Me!

Birch has called Tejas Web home since his first witchcamp, Inanna 2000.  He is a recent émigré to the rainforest of the Northwest. He is seduced by his native plants garden in Austin, TX and made giddy by his chaotic vegetable beds in Portland, OR. He has a growing love affair with his two bikes and all the dumpster treasure of his urban environment. He honors the ancient alliance with faerie and dabbles in magical technology and potions. He believes "We change the world with how we live our lives."

Cedaris a laughing little faery witch priestess who channels the wisdom of the poison ivy vine, the cedar and hackberry trees. She teaches about herbs, wild nature, occult esoterica, and the Crafty part of witchCraft. She gets to make potions and create spells on the spot at her herb witch shop, Natural Magic. Cedar lives a life in service to the green earth, revelry, and the Faery Queen.

Crow is by raw desire, will, and vocation a storyteller. She has taught twice at Midwest Witch Camp and is thrilled to be teaching for the first time at home. Crow's magical practice includes fiction writing, fiendish harping, grounded mysticism, drinking too much coffee, and repeated viewing of television series created by Joss Whedon. She works in magical partnership with the Fae and is especially devoted to building and honoring alliances among Humans and Fae, redeeming her ancestors of blood through naming and changing old patterns, and exploring how the stories we tell ourselves and others act as spells.

Deanna is a Rock Star Shaman living la vida loca with her man and her dogs in Austin, Texas. When she isn't rocking out with her band, she is teaching budding witches and leading meditations at UT. She has taught at California and Texas witch camps, making this her third camp as a teacher. Deanna's Shamanic path intertwines traditional methods with radical magick through trance, music and everyday mysticism. Her work is anchored in spiritual and emotional growth and healing. She is a dedicated edge walker who continuously moves through shadow to shed light and hold the space for spiritual evolution.

Midnight is a witch and priestess involved in the Reclaiming tradition since 1994. She has previously taught at the Midwest and Tejas Web Camps. She teaches regularly in the Tejas Web community and has helped plan/priestess many local rituals. She has been part of the Organizing Cell of the Tejas Web Witch Camp since 1994. Midnight is also a Feri student. Her passion for priestessing and teaching runs deep. She enjoys bringing dance, movement and sacred drama into her priestessing. Midnight is proprietrix of the pagan store Ancient Mysteries in Austin.

Morganna has been teaching theatrical, magical, and ritual arts for more than 20 years.  Her experience includes teaching at 11 Witchcamps in Texas, Germany, California, and British Columbia.  As a teacher and organizer with Tejas Web, she teaches numerous classes, organizes witchcamps, and creates rituals in Austin, Texas.   She is a Reclaiming initiate and studied Feri with Thorn Coyle.  Morgana also co-founded and runs The VORTEX, a regional alternative theatre in Austin, Texas where she has produced nearly 250 shows over the past 18 years.  She loves to sing, swim, and dance, and she frequently works with Dark Goddesses, Cats, and the Fae.  

Lynda is a visual artist who fell in love with the Goddess at the 1992 Festival of the Goddess and has never looked back. She is a student of animal communication and uses Reiki, flower essences, and her empathic abilities in service to animals and the Lady of the Beasts. Lynda has spent much of her time for the last 4 years as an activist and organizer with Peace Action Denton in Denton Texas. Recently, she has turned inward to seek peace for herself and the world through meditation. Last year she had the great privilege of student teaching an Elements of Magic class with Tejas Web teacher Juniper in Denton.

Robin's first Reclaiming Witch Camp was in 1996 at Belle Springs. He helped with the Tejas village camp, went to Dandelion, Wild flower and the first  Reclaiming Free Activist Witch Camp in Oregon. He was raised in a "New Age " environment where he learned alchemy and wizardry. He is a guide for chakra toning meditations and has lead a" Follow Spirit Sweat Lodge" since 1994. His passion is for drum jams, green building, his wife Lynda, mulch gardening and Rainbow gatherings. While raising his 3 children, Robin was involved as a coach and as an assistant scout master.

Suzanne finds her magic in the beauty of the living earth, ecstatic movement/rhythm/stillness, the mysteries of labyrinth and pentacle, and the Faery realms. Wild places and the beings who live there call to her. She continues to deepen her long and loving relationship with the Tarot. Suzanne has worked in several craft traditions since the late 70's, beginning active Reclaiming practice in 1994 and helping to midwife the birth of Tejas Web. She taught at Avalon Camp in England in 2006, offers Tarot and magic classes for Tejas Web, and organizes and teaches at Tejas witch camps.

Z-Helene is a bellydancing, drumming, massaging, novel writing, Yogini, Drama Queen, fun-loving Good Witch who has previously taught at two other Tejas Web Reclaiming camps. In 1981, she had a vision in which Divine Love revealed itself to her in its purest form and since then she has dedicated her life and all her actions to manifesting this powerful, healing, unifying Energy. She believes that "an orgasm a day keeps the doctor away" and is very excited about doing the Dwarves!"